Web Design Trends
Web design is all about innovation and modernization. Because of its connection with technology, the digital world can be a platform for new innovation, interaction and l immersion.
Technology modifies constantly, and website design trends are no exceptions. website features and Design elements that were once innovative and modern may have become overdone and tired in recent years. It is obvious that you would never wish to people arrive at your site and bounce back in just 1 second, causing you to lose conversion because your website looks old-fashioned or archaic to critical web standards.
We, web creators are increasing its level day-by-day. If we take a look back at a decade or a half ago, our vision and mission has changed so much from simply eradicating the mess of overloaded redundant website elements.
With the passage of the time we began to design and visualize websites with a more customer-centric motivation. We build our UX designs in line with their requirements and demands. Websites now needed to be easy to navigate, more reachable, manageable, and flow seamlessly.
As people pass more of its time online, our motive as web creators is to engage customer, users or visitors on a demonstrative level, carrying emotions within an artificial reality. We have conversations to spark and stories to tell while conveying joy to each and every interaction.
Hence, it is important for us to persistently advance our techniques in our digital transforming world.
We have gathered all the best designins in one place for the growth and success of your website. So, let's have a look at some of the most innovative web designs;
Aesthetic/Memphis design
—
Memphis design are indeed one of the classic aesthetics for the 1980s. they sometimes thought as a flashy style, gathering a multitude of chaotic shapes and patterns in one place. At that times, these design was a denial of simplicity and the supposed high tastes of art detractors, making design instantaneously more approachable, colorful, and adventurous than it had been.
Animated cursors
A different fun way to modify your user's experience on your website is to design a specific way by which they interact with your web elements which mainly includes their cursor! By customizing the form of your website's cursor or by applying cursor-triggered animations, users can have enjoyable interactions with distinctive on-click commands or scrolling behaviors.
Chatbots:
Chatbots are an additional feature that has been well-liked and popular for a few years and will continue to be significant in coming years.
Scrolling Effects
Scrolling effects can inspire users and motivate them to keep scrolling.
animations that are mainly activated by scroll action can produce more dynamic web experiences. These are progressively used on interactive websites to trigger visitors to keep scrolling, and create a three-dimensional user experience.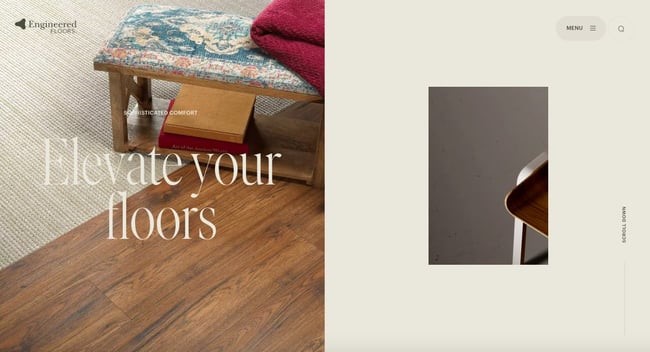 Horizontal Scrolling
In comparison to intuitive and familiar vertical navigation, a side scroll layout can give rise to astonishing interactions among images and texts.
This is specifically true for catalogs, portfolio websites, maps etc. Exploring cities, visiting online galleries and Discovering projects is far more appealing with sideways navigation. When done right, horizontal scrolling can make a website memorable, more engaging, and fun.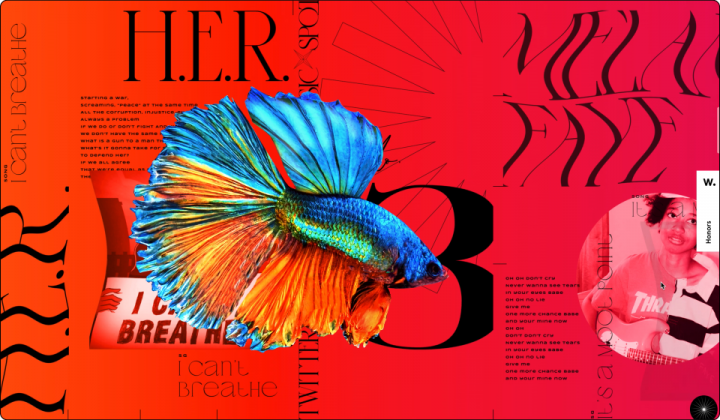 Reminiscence
many trends of websites, in recent years have encircled the idea of nostalgia or reminiscence. This style mainly termed as slowing things down, or to give a more referred feel through imagery and typography, with the assistance of retro fonts, classic image filters, grain, blurriness, textures, pastel color palettes, and soft lighting. All of these are simply a few patterns of practices that designers are using to create relevant and significant experiences.
Retro revolution
As the beginning of the World Wide Web progressively becomes a faint memory, the forthcoming web designers of are taking feel of inventiveness and inspiration from those early Wild West days. The alleged Web 1.0 of the 90s was portrayed by visible table layouts, bright background colors, in addition to robotic typefaces.
Though all of this was executed with catastrophic and often hilarious fallouts, the web designers are revitalizing this trend with the supplementary benefit of approximately 30 years of collective design experience.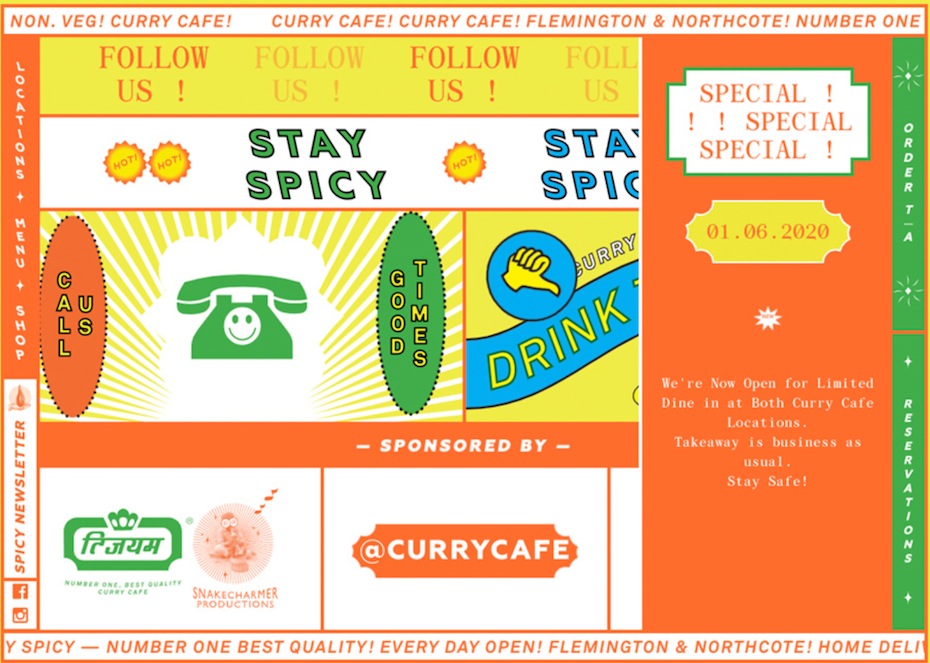 Micro-Animation
As the name indicated, micro animations are the types of animations that are small animations in size. But in situations like this, small doesn't mean inconsequential or insignificant. Micro animations are tremendously helpful when it comes to supervising or directing users through their interactions with your website. you can also add an element of naughtiness or sparkles to your website. Micro animations have been prevalent and admirable for a few years, but now, it'll be about using them wholesomely. One of the latest web design trends that e-commerce websites are using is micro animations in order to maximize user experience and give customers a more vibrant and dynamic vision of their products.
Material Design
Material design is a language of designs that was specifically presented by Google back in 2014. Outdated web design looks unexciting. Material design is about using shadows and colors to imitate the physical world and its consistencies.
Drag Interaction
Drag interaction represent a sense of control over their UI/UX interface for users.
Drag interactions are specifically designed to impersonate or represent an actual, physical action. They basically allow website users to pick up or move elements or objects on the screen. Gesture interaction like this is being applied on more websites like ecommerce and portfolio sites in particular.
Cinemographs
high-quality GIFs or videos that run on a smooth, continuous loop are termed as cinemographs for websites. They have become a popular way to add visual and movement interest to static pages.
whereas full-screen loops were common in the past.
Text-Only
This simplest but effective method ensures users only get the most crucial information.
many websites are cutting out prominent navigation and images sections altogether, depending on a limited choice lines of forthright text to inform users about their product or services.
It's an innovative, modern, uncluttered strategy to presenting information that provides a complete contrast to its portfolio section, which uses hover animations, cinemographs, and an animated cursor effect.
Mixing Vertical and Horizontal Text
Mixing vertical and horizontal text confronts convention and can consequently intrigue and delight some users.
We came transversely a big mix of websites and evaluated a variety of trends from soft muted color palettes to brutalist typography, creating wistfulness, nostalgia and utilizing high contrast color themes.
Make sure you keep the trends that are mentioned above, in mind, when creating your website, in order to engage your targeted audience.