The best user Interfaces, combined with ultimate user experiences, are what we deliver for you through our UI UX design services.
Brand Differentiation

Designing Cross-Platform Experiences

Coding Implementation
Our services enhance the design of websites and offer users an optimistic and meaningful experience.
Men and women, committed to better protect you around the world.
Where you will find the same quality of service and dedication around the world.
Making us one of the leading web design company around the globe.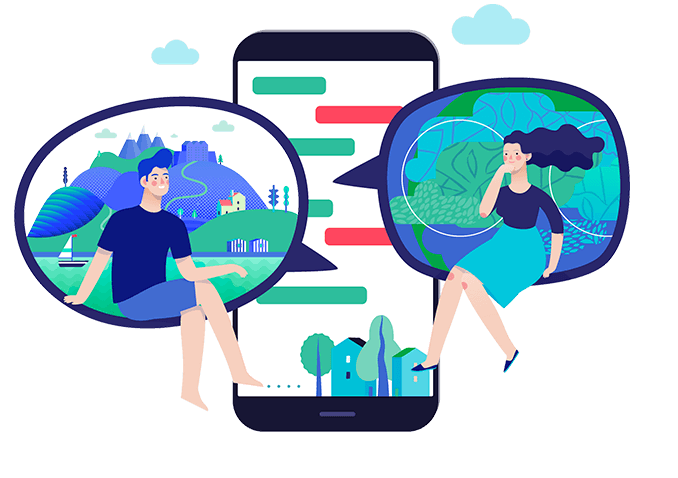 Excellent navigation, perfect pixel experience, awesome UI Designs:
UI UX Design Services are backed by our proven experience. Our team possesses the skills needed to deliver stylish, high-quality and top-notch designs. Our objective is simple: Providing enhanced user experience through an extensive planning process and market research. 
UI UX designers from our team have more than 5 years experience in designing interfaces with ultimate user experience. A smooth workflow has been devised by Business Analysts and Project Managers to overcome the challenges in quick turnaround time. 
It only takes a few seconds for a brand to impress their customers or else they will lose interest and you don't want to miss out on any potential revenue opportunities. Feel free to contact us in order to learn how we may be of assistance.
Mapping User journey
A persona of the products comes from brainstorming sessions.
Wireframing
Product prototypes are designed with minimal fidelity and simplified visual concept.
Cross Platform Access
A mobile-friendly site assures Google's index.
Prototypes
Through an interactive model of the app, products are revealed in detail through the prototyping process.
Designing Visuals
We will complete the looks, the user interface, and the motion design for us all to have a comprehensive understanding.
Styles Finalization
Styles finalization is a final stage in our UX/UI Design services that involves the design of product icons, fonts, and brand colors.
In what way are UI UX Design Services beneficial?
It is our mission to build an engaging, easy-to-use, responsive and creative IT product design. With an integrated platform offering easy accessibility and responsive solutions, we provide UI and UX together. In order to attain high quality of work, our Design System ensures the application of trending and standard practices. 
We have been helping quite a few businesses and agencies to get a final product that meets all the requirements. Solutions provided are user-friendly and convenient, so users are not distracted while using them. 
Our designers' team picks the concepts quickly and builds structured information that can be used in the implementation of the project. Concepts and ideas provide the basis for reaching the goals.
Design is a way of life, a point of view. It involves the whole complex of visual commun ications: talent, creative ability, manual skill, and technical knowledge.
Want to create a user-Friendly website? Contact professional UI UX designers of BizzClan Today and Grow your Business.
Frequently Asked Questions