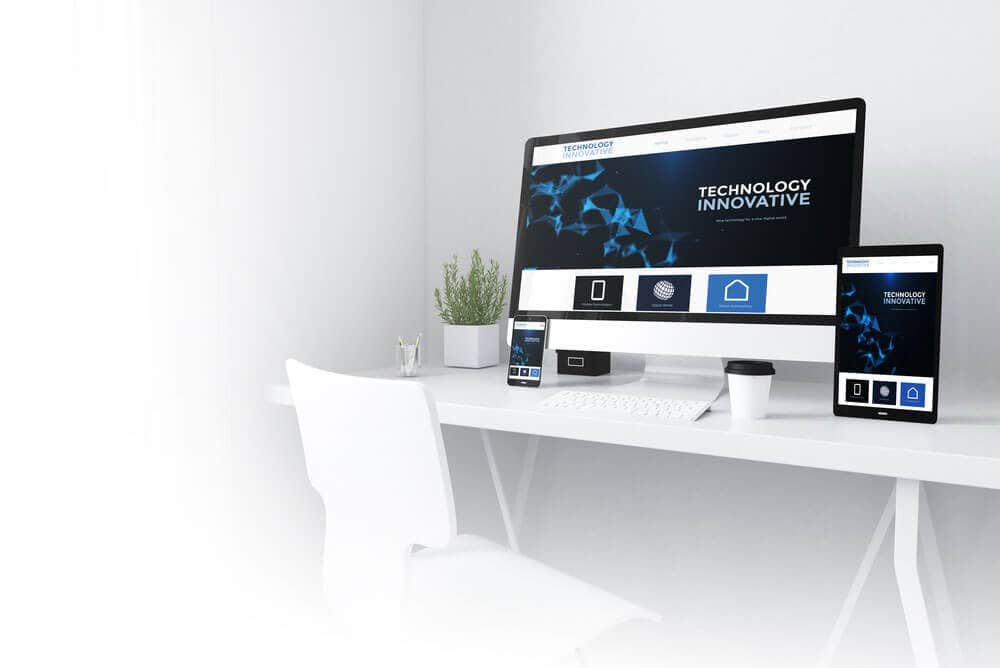 Innovative web design services from Bizzclan will create a creative and optimized web presence for you.

Brand Designs
Making your brand unique is probably the best part of the whole web design process!
Responsive Designs
Website designs are provided that are cross-device compatible and optimized for Search Engines.
UI/UX Designing
User experience is a major consideration when making a website, so it tops our list of priorities.
Get your website design at a 50% discount.
Limited Time Offer!!!
$1199
50% Off
---
5 Pages Website PSDs, XD File
2 Design Concept
1 Dedicated Designer
Turn Around 5 Business Days

Add WordPress Development for

$799
100% Satisfaction Guaranteed
$1999
50% Off
---
15-20 Pages Website PSDs, XD File
3 Design Concepts
2 Dedicated Designers
Turn Around 5 Business Days
Free 1 Banner Design
3 Custom logo Concepts

Add WordPress Development for

$1199
100% Satisfaction Guaranteed
Buy Now
$3999
 50% Off
20-50 Pages Website PSDs, XD File
5 Design Concepts
2 Dedicated Designers
Turn Around 5 Business Days
On-Page SEO
2 Banner Designs
Business Card Design
Letterhead Design
5 Custom logo Concepts

Add WordPress Development for

$1499
Social Media Designs
100% Satisfaction Guaranteed
Buy Now
Isn't web design important?
An appealing website is a basic need of every business as it represents your brand or company. Having a bad presentation could put a negative impression on potential customers. The website you create helps you promote your product or service and how you can help customers. 
Quality is our primary goal, but we also work hard to develop an approach that is distinctive for your targeted audience. The right website is a major component of our strategy to help you promote your business effectively.
We are well aware of the importance of customers for a small business. Our consultants are experienced and skilled in delivering the best solutions for your website. With our web design services, you will receive creative and eye-catching websites. We are committed to creating web designs that are beautiful, SEO friendly and optimized for enhanced conversion rates.
Compelling Web Designs
At our web design company, we provide captivating, attractive, and appealing designs. We always impress our clients with our creativity.
Dynamic Approach
The flexibility and aesthetics of our creative designs contribute to converting potential customers. Our designers work hard to create designs that are dynamic.
Mobile Friendly
Because more and more people visit websites using their mobile phones and tablets, we are creating a web design that is optimized for mobile devices.
Motivating CTAs
Our designs contain call-to-actions that motivate website visitors to take action. A primary goal of our designs is to generate leads.
What Makes Our Web Design Services Standout
Our 100% original and creative website design services will effectively represent your brand. It will be easier to reach potential customers wherever they are using a desktop, a smartphone, or a tablet.
Effective and User-Friendly Interface

Custom Landing Page Design

100% Unique Web Design

Elevated Conversion Rate

Professional Web Design

Effective Call to Actions
Have a project in mind? Let's get to work.
Find out how it works and ask any
questions you may have.
Expand Your
Digital Presence
Your app is your tool for better
communication with your followers.
For making your web presence distinctive and uniques, we provide you distinctive web designs.
we offer you our web design services so you can overcome your competitors in digital marketing.
To reduce the Bounce rate we'll make a perfectly designed website for you with multiple features.
The same thinking strategy we have paves the way for our synergistic relationship with Business Owners. We help business owners succeed with our creative strategies. It is unacceptable to deliver substandard work in highly saturated markets.  
To understand a business's environmental needs, we always start at the beginning of each project we accept. Bizz Clan is a website design agency that knows how to work as a team and meet deadlines to deliver projects. The feedback we receive from the clients is also considered, and we allow the clients to recommend any changes according to their requirements. 
Digital marketing is one of Bizzclan's core competencies. Business and marketing techniques are both well-known to our professionals. As a result, our designs will certainly have a positive effect on your marketing campaign. Our goal is to ensure client satisfaction while striving to provide quality services.
I am very happy with my website. It looks very professional! I did not tell him that exactly what I wanted, but they said don't worry about anything. We will make it amazing, so they did. Very very happy. Decently use you again soon for my other projects! Thank you very much for every thing!
Josephine Carter
Photographer
Ne summo dictas pertinacia nam. Illum cetero vocent
ei vim, case regione signiferumque vim te.
Frequently Asked Questions
There are three revisions available to the website designing service. We work out every possible designing idea before putting them into mockup. It gives us enough wiggle room to meet the needs of our clients.
Our delivery date is flexible because each website is designed from scratch without the use of templates. Delivering an order usually takes between one and two weeks, however, it may vary depending on how many web pages need to be included. We recommend communicating with our web design consultants to get a clear picture.
You can absolutely do this if you are looking for a professional team of marketers rather than a freelancer. We have a research and requirements gathering team that assists our web designers in creating captivating and intuitive designs. If you need all-in-one optimized solutions with workable strategies then you need to consult with a web design agency.
Clients may freely use the work we deliver on their website without copyright infringement. Web Design is completely original and not to be sold to another company or individual.