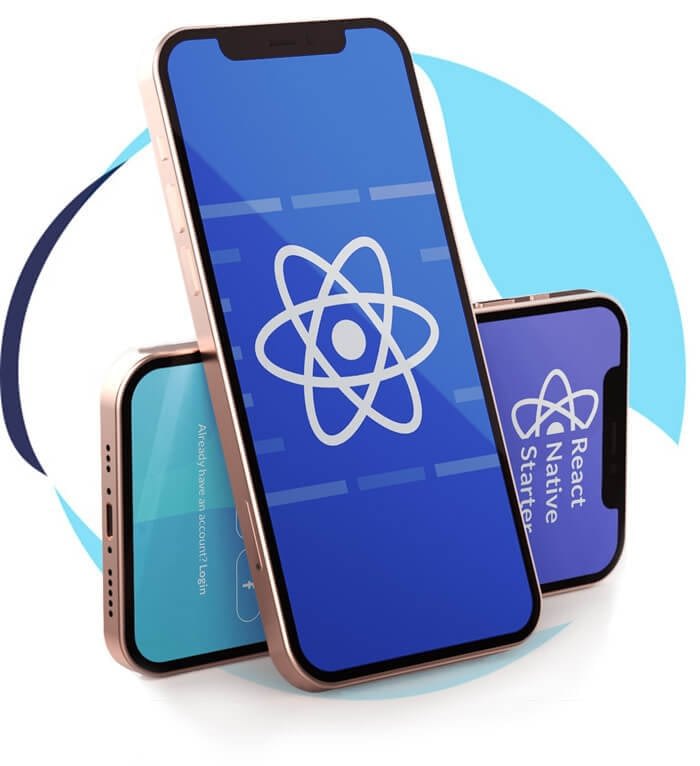 The Bizz Clan's React Native App Development Services give you purposeful and performance-optimized mobile apps.

Full-featured App Design & Development
The Bizz Clan team takes pride in taking on the most varied and demanding mobile application development projects. Our development team uses React Native to code and build flawless solutions lasting for generations to come. 
We can manage either Native Platform or Cross-Platform requirements with ease. As a technology and application development company, Bizz Clan has proven expertise in creating and integrating mobile applications that fit all kinds of needs.
To make projects successful and sustainable, our team sits together to think out the best possible strategies for each unique application. The team spends a great deal of time on creating strategies that would satisfy all of the stakeholders involved. 
We think of ways that we can make mobile applications more visible across various platforms. Bizz Clan also aims to identify which audiences are most engaged and determine what interface may get the best results. Our team has always come up with pragmatic and viable real-time solutions that provide value to all the stakeholders involved.
Wireframing & Prototyping
A great deal of our success rate can be attributed to the time we devote to prototyping and wireframing mobile application wireframes. Despite the fact that we have clear design guidelines from all the stakeholders, we never rush into project initiation and completion without clear approval from them. 
The Wireframing & Prototyping process enables stakeholders to visualize how the mobile application may appear after it is developed. Want to see how the interface design would look like before getting into the development process? Get in touch with Bizz Clan now to implement your ideas.
React Native App Development Process


Our team will consult with all the stakeholders involved to gather all the essential requirements for the type of solution needed.
.
.
Our UI/UX design team ensures that each of the elements involved in different application interfaces is creatively designed and placed for better engagement rates.
Based on our own research and analysis on how things are going in the current scenario, Bizz Clan then provides a Report of Research and Project Recommendations.
As soon as the designs are approved, our developers will use React Native App Technology to implement the proposed solutions previously discovered and finalized.
Then BizzClan provides Proposal for the mobile app development along with the planning document on how we will phase out each of the tasks and processes.
.
Despite the fact that we strategically approach each aspect, our Quality Assurance and Customer Support teams ensure that everything is falling in place to sustain the project's utility.
Get Free Application Idea Consultation
This is a great opportunity for you to determine what you need for your app. Couldn't miss it!
BizzClan's App Development achievements
We are providing our App development services not only in Pakistan but also in Canada, UK, and Kuwait.
Contact us for a query and Get your business started with BizzClan.
I am very happy with my website. It looks very professional! I did not tell him that exactly what I wanted, but they said don't worry about anything. We will make it amazing, so they did. Very very happy. Decently use you again soon for my other projects! Thank you very much for every thing!
Josephine Carter
Photographer