 BizzClan helps companies deliver best-in-class bug-free software. We provide most reliable software testing and quality assurance services.
Top-Notch Quality Assurance Services by BizzClan
Optimized Testing Costs
QA and testing performance are monitored using KPIs, and reusable test cases/scripts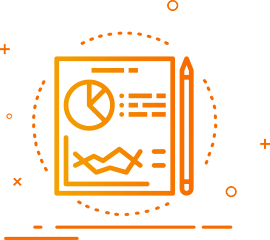 Reduced Testing Time
Quick scalability of testing resources, skilled shift-left implementation, and test automation
Free from Severe Defects
Software-specific quality assurance procedures, test case efficiency, and test case prioritization
The software test types we offer:
Have a look at the software test types we offer:
Mobile and Web Apps
Enterprise Software
Ecommerce websites
Data Warehouses and Databases
BizzClan offers test automation for enhanced quality outcomes:
Test automation strategy development
Automated UI testing
API testing
Performance testing
Test script migration from legacy frameworks
Get Started with BizzClan's QA and Testing Services:
Want to experience our QA and Testing Services? Contact us today for excellent services from skilled professionals.